Add kw checkboxes in the "Organic Keywords" report
planned
In the "Organic Keyword" Report (in the site explorer), it would be great if there were check boxes so I could add interesting KWs to my KW lists in KW Explorer directly from Organic Keyword-report. This would save me alot of time during KW research.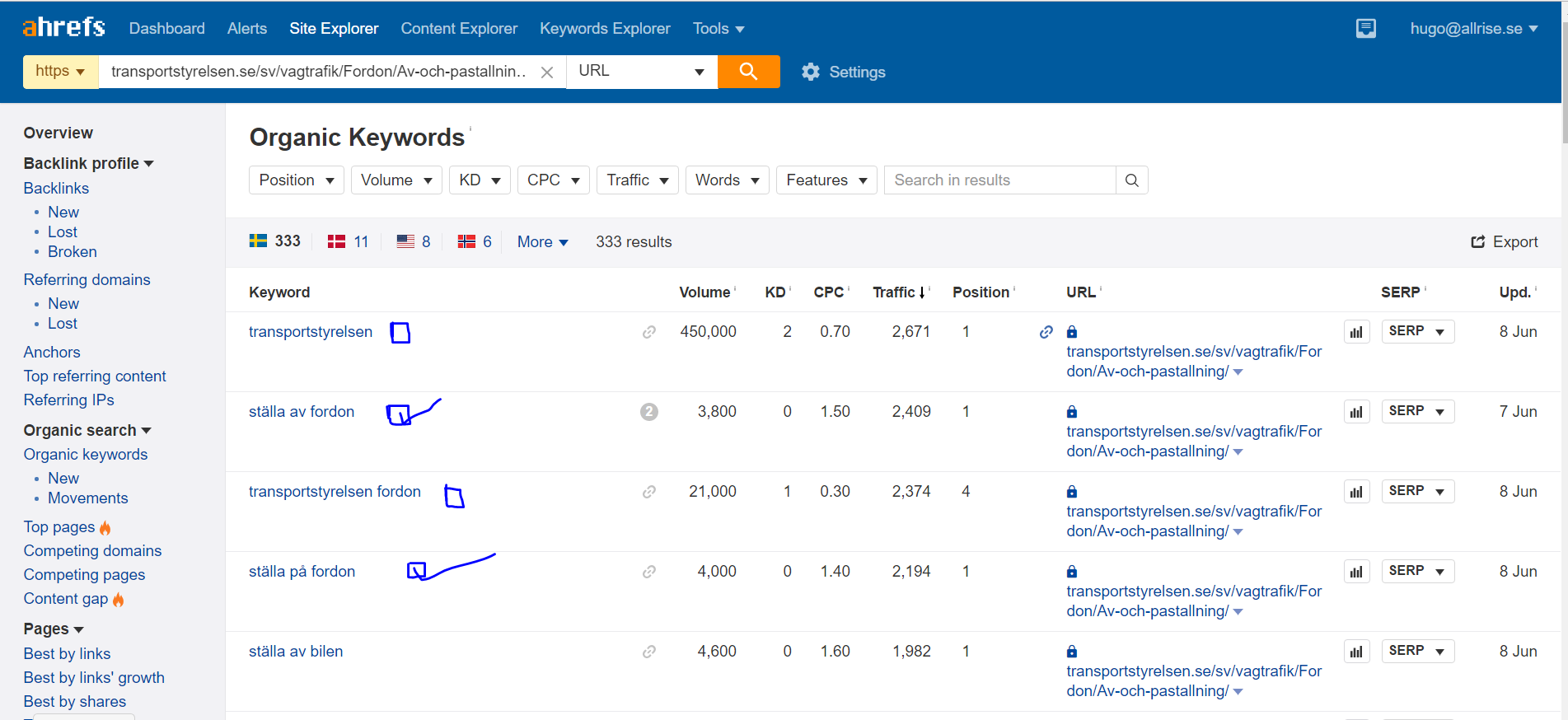 Merged in a post:
Add keywords to a keyword explorer list from site explorer
I'm in site explorer looking at a competitors keywords. id love to be able to check them off and add them to one of the keyword explorer lists i have for this project
marked this post as
planned
Merged in a post:
Easily Add Competitor's Organic Keywords To A Keyword List
When analyzing a competitor domain, I would LOVE to have a checkbox beside the keywords that domain ranks for that I can use to add a bulk number of keywords to a keyword list. This would help to speed up keyword research by allowing you to analyze competitive domains and add relevant keywords to a keyword list.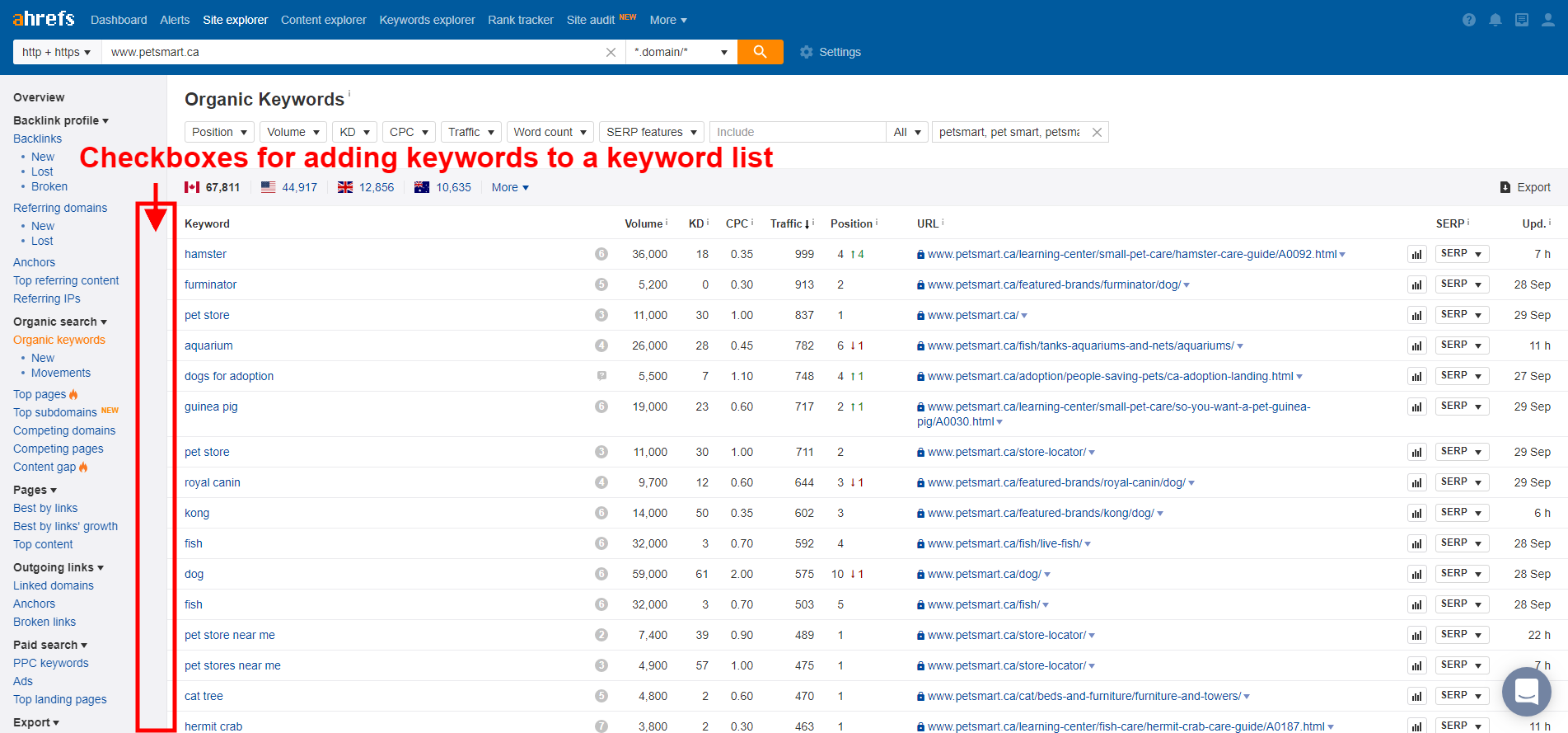 Merged in a post:
Add Icon Keyword List
It would be very good if we could have that function http://take.ms/9MgAb as well here http://take.ms/v5iUQ in the site explorer. Like that i dont need export them here and in an addition keyword research. I could collect all and then later check the list in the keywords list and export all at once.
Merged in a post:
Site Explorer Organic keywords to Keyword Explorer
One of the easiest way to do keyword research is stealing competitor keywords. ahrefs also has a blog post about it.
But unfortunately, there's no easy way to select keywords from "site explorer organic keywords" and see details stats or add to keyword list in "keyword explorer". Please add that feature.
Merged in a post:
Organic positions to Rank Tracker
I love how I can see the organic positions without having to add them myself. BUT: if I want to track them via Rank Tracker, I have to manually add them. I'd opt for a check box to be able to choose which of these organic keywords to track in Rank Tracker.