Mobile ranking data on all plans
complete
marked this post as
complete
Merged in a post:
Mobile ranking on Standard plan too
I wonder why we can't get the mobile ranking with the standard plan.
I think mobile ranking should be included by default as, as I learned from your blog over the years, Google is basically only focusing on the mobile database
so, it doesn't make any sense to pay $179 for tracking something that Google wouldn't even care about. Am I wrong?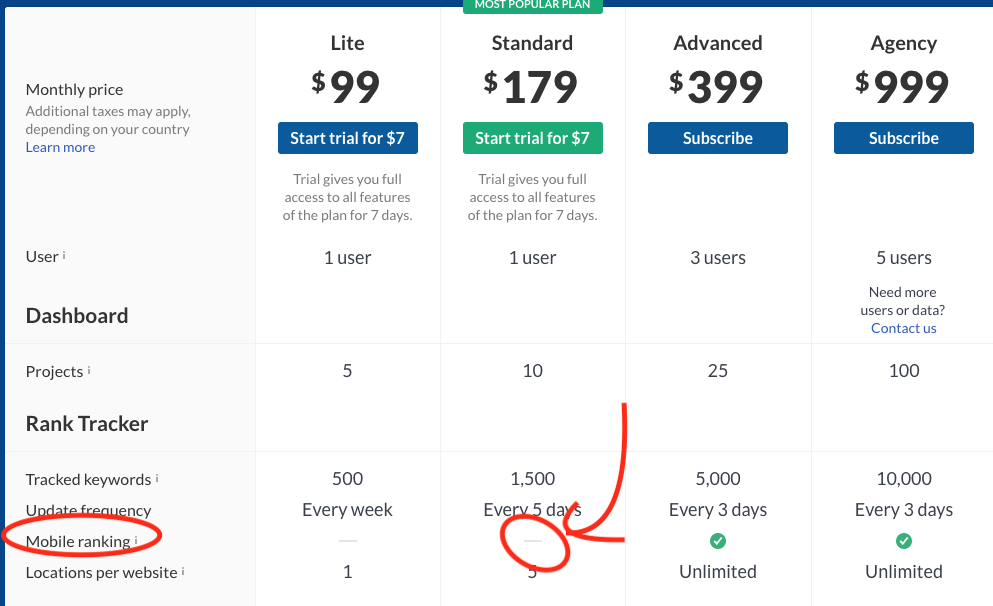 Merged in a post:
Mobile Ranking in Standard Plan
We was planning to move from Moz to ahref, but the mobile ranking feature is stopping us. Nowadays mobile ranking is important than desktop. The advanced and agency plan is not affordable for single website owners. I saw that many people is requesting for the same. You should consider adding this in "Standard Plan".
S
S
Merged in a post:
Mobile keywords in Pro plan and above
Considering we've moved into Mobile First, and 70% of traffic comes from mobile on Avg, shouldn't we be able to get mobile keywords as a default feature on all plans? SEMRUSH and others already do, I don't see the need to make this a 'premium plan' feature.