"Ahrefs Rank" history over time
in progress
I can't see the yearly improvement of my Ahref rank. Only last 3 month's data available.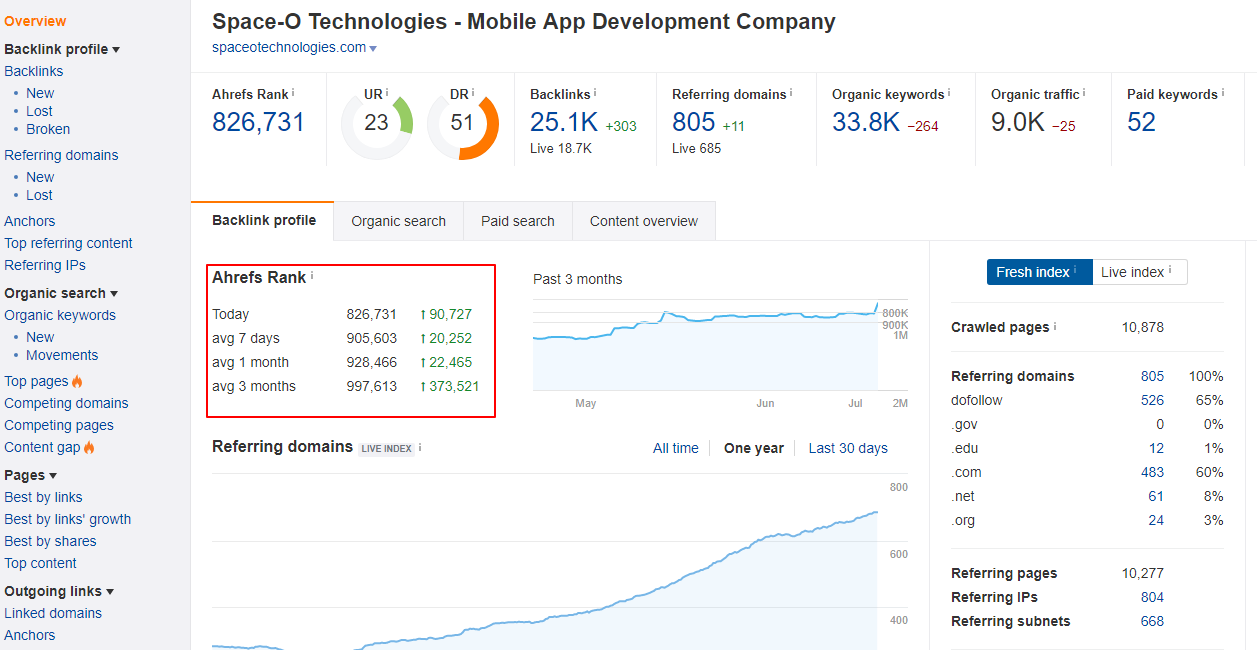 Merged in a post:
Ability to see past Ahrefs rank graph
On the dashboard you can change the days to see the past Ahrefs rank over time. I would like to be able to see this backdated to as far back as possible with the ability to have it on it's own page. Compare against competitors etc. Mark key links etc.
Merged in a post:
Longer Ahrefs Rank history
At the moment it is only possible to see the Ahrefs rank 3 months back.
It would be great if we could click the graph and see for instance a year back.
marked this post as
in progress
Merged in a post:
ahrefs historic rank
Please allow us to view our historic ahrefs rank, not just the last 3 months